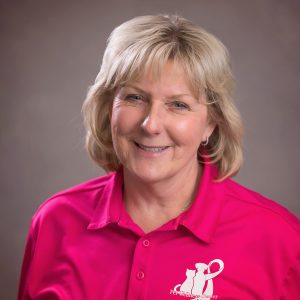 Dr. Nanci Wood-Huels
Veterinarian and Owner
Dr. Nanci has been a familiar face in the Effingham area for the past 32 years. Practicing at the Altamont Veterinary Clinic since 1988, she has now grown her practice to include The Pet Wellness Center. "Building a state-of-the-art facility that can provide exceptional care while being cost-conscious for our clients has been a dream of my self and my husband's for many years". Dr. Wood-Huels and her husband, Dr. Stan Huels have two sons and 6 cats and currently live in Altamont.